Back to all posts
Posted on
Book Fair - Virtual!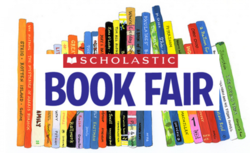 Hi Scholastic Book Fair Lovers!
Our book fair will run November 23rd through December 4th. Mrs. Schielke sent home information letters with the elementary kids (attached here)
This link will provide you the ability to have a Sneak Peak, and also to order once the Book Fair gets underway. New Norway Book Fair Link to shop
Please note that orders placed on TWO WEDNESDAYS, November 25th and Dec 2nd between 6-8 p.m. will have FREE SHIPPING.
Items will be shipped directly to your home, not to the school.