Back to all posts
Posted on
Literacy Survey Open April 18-30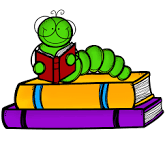 BRSD is pleased to report that the Numeracy Survey received a respectable 450 responses, and thanks parent for their input.
Now they are moving on to the annual Literacy Survey. The survey will open today and remain open until April 30.  This is parents' opportunity to provide feedback on current literacy programming and influence plans for the coming school year. 
A link to the survey has been emailed to all families - if you didn't get it, please contact the school office & we will give you the link.
Thanks for your input!