Back to all posts
Posted on
Lost And Found!! Please claim it before it goes to charity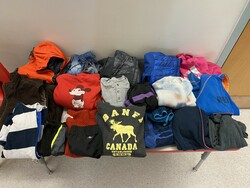 As always at this time of year, staff are amazed at the amount and the quality of items in our Lost and Found.
We have set most of it out, and will have students try to sift through it, but if you see something that is yours, come and claim it.
All unclaimed Lost & Found items will be donated to charity next week.