Back to all posts
Posted on
Virtual Christmas concert instructions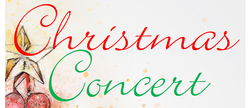 The link to the Virtual Christmas concert will arrive in your emails and text messages at 12:50 today! (a second text message will come at 12:55 with more information)
Our students will watch the concert today at 1:00 - perhaps your schedule will allow you to watch at 1:00 too? Wouldn't that be fun? The students have worked hard to please their audience!
Due to Privacy Concerns, we have not posted these links on this website as originally planned. Feel free to share within your family, but we thank you - urge you - to NOT POST to public sites, to keep our students safe. Teachers have posted these links to your children's Google Classrooms, so you can access them there, too.
Here are some instructions on how to enjoy the Storybook format. The YouTube format is one long video, and the quality of the Storybook is superior to the YouTube.
"Buddy the Elf goes to New Norway School to find Christmas Spirit"
Using a book format: 
Click on Enter Full Screen Mode (the broken blue square , top right side, first icon)
First, ensure you click on all of the audio links on each page.
Use the white arrows to turn the pages.
Ensure that you click on full screen for each video , then exit full screen to advance the page.
Users can very easily move to the grades that most interest them (before watching the other grades - it is very much worth the look) 
YouTube format:  If you want to watch a continuous version of the book, visit our YouTube channel at the link that was emailed or texted to you (Warning: Quality in much better in the book format)